The next #azbloggermeetup is upon us! Every time I post about our awesome events I get a few inquiries for next time so the time is NOW friends! Tickets are on sale for $15.00 and will include a scrumptious waffle from Waffel Luv AZ, some tasty treats thanks to Sherris Berries, and a gift swap with a fellow Galentine!!! This meetup is going to be packed with wonderful local ladies and lots of love!! It will be at Gangplank in Chandler, AZ from 1-3 p.m on Saturday, February 21st!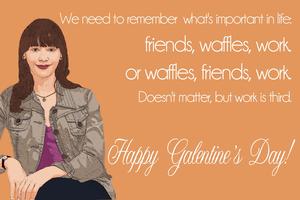 We would love to have you and it is an excellent way to meet new friends and see old ones too!! :)
Here is the link to purchase tickets from the Eventbrite site! Please let me know if you have any questions!
https://www.eventbrite.com/e/galentines-day-meetup-tickets-15565037446